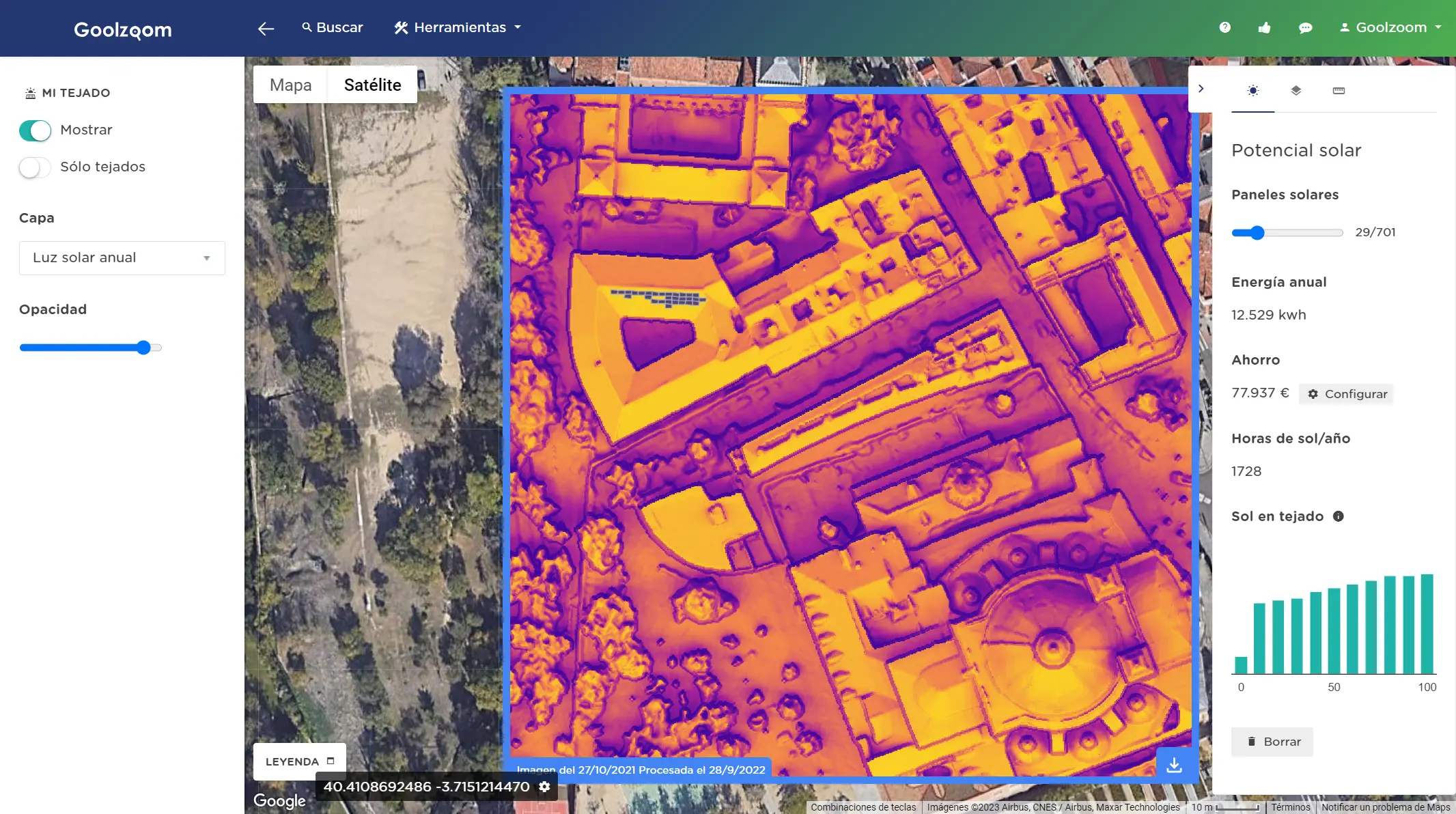 Your roof is asking for solar panels
Start being part of the energy change with this amazing tool
Solar light maps and hourly shadow
Discover which areas of your roof have light or shade on any day of the year.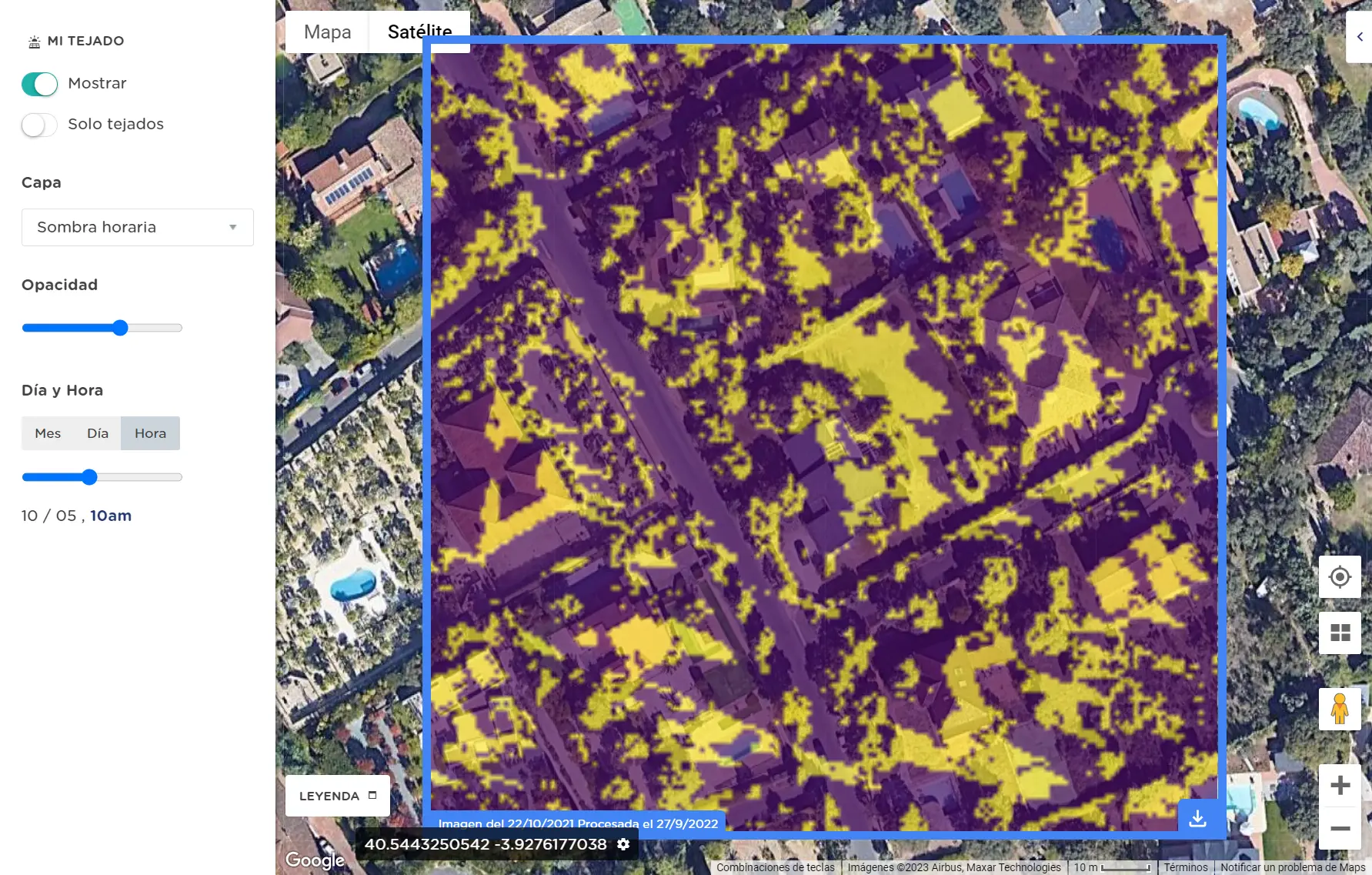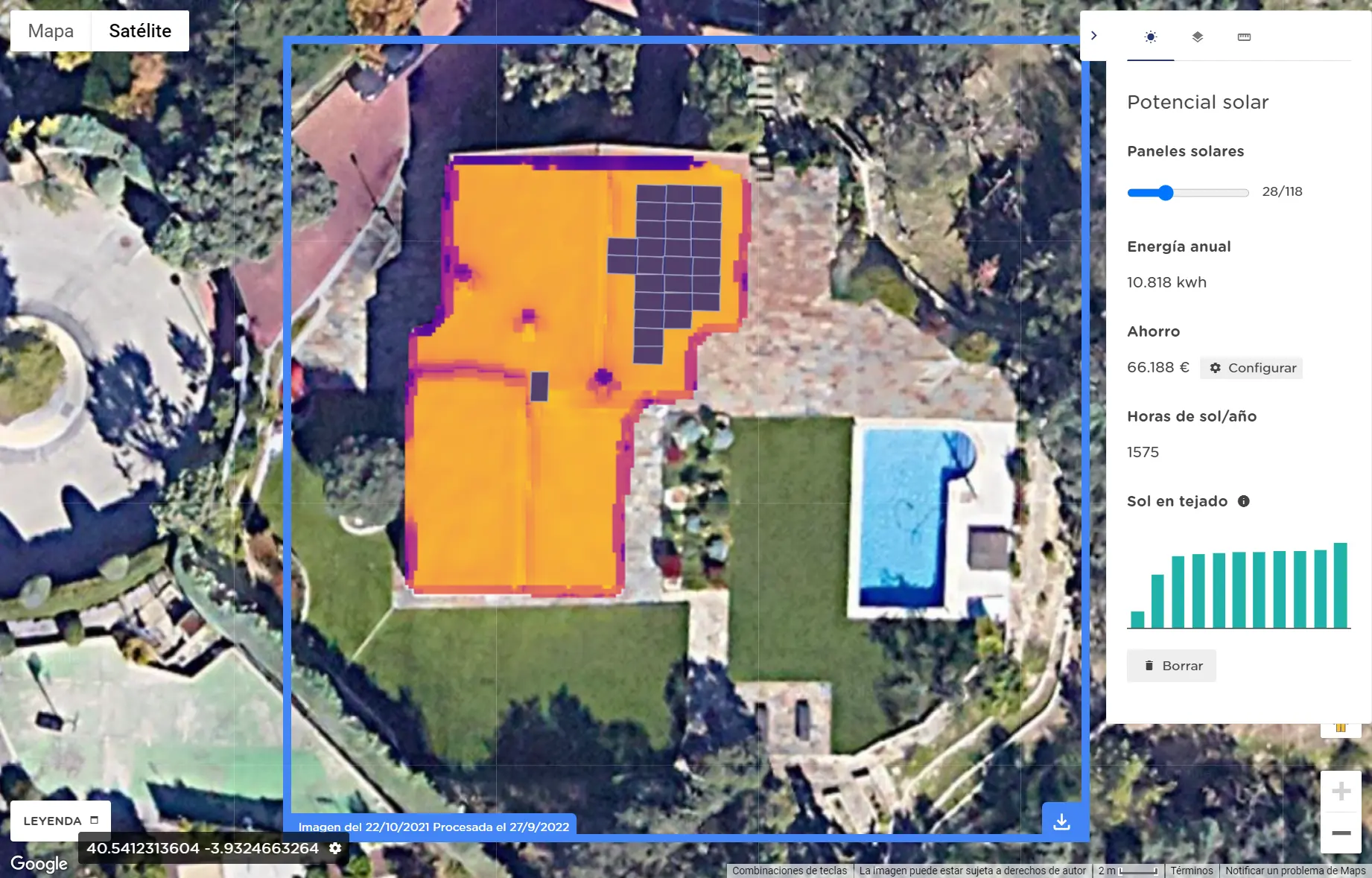 Your solar panels have an optimal location
Don't rack your brain trying to find where to place them; there's already a perfect spot for them
Find out how much money you will save
With your bill data and a couple of clicks, you will immediately know how much money you are wasting on electricity.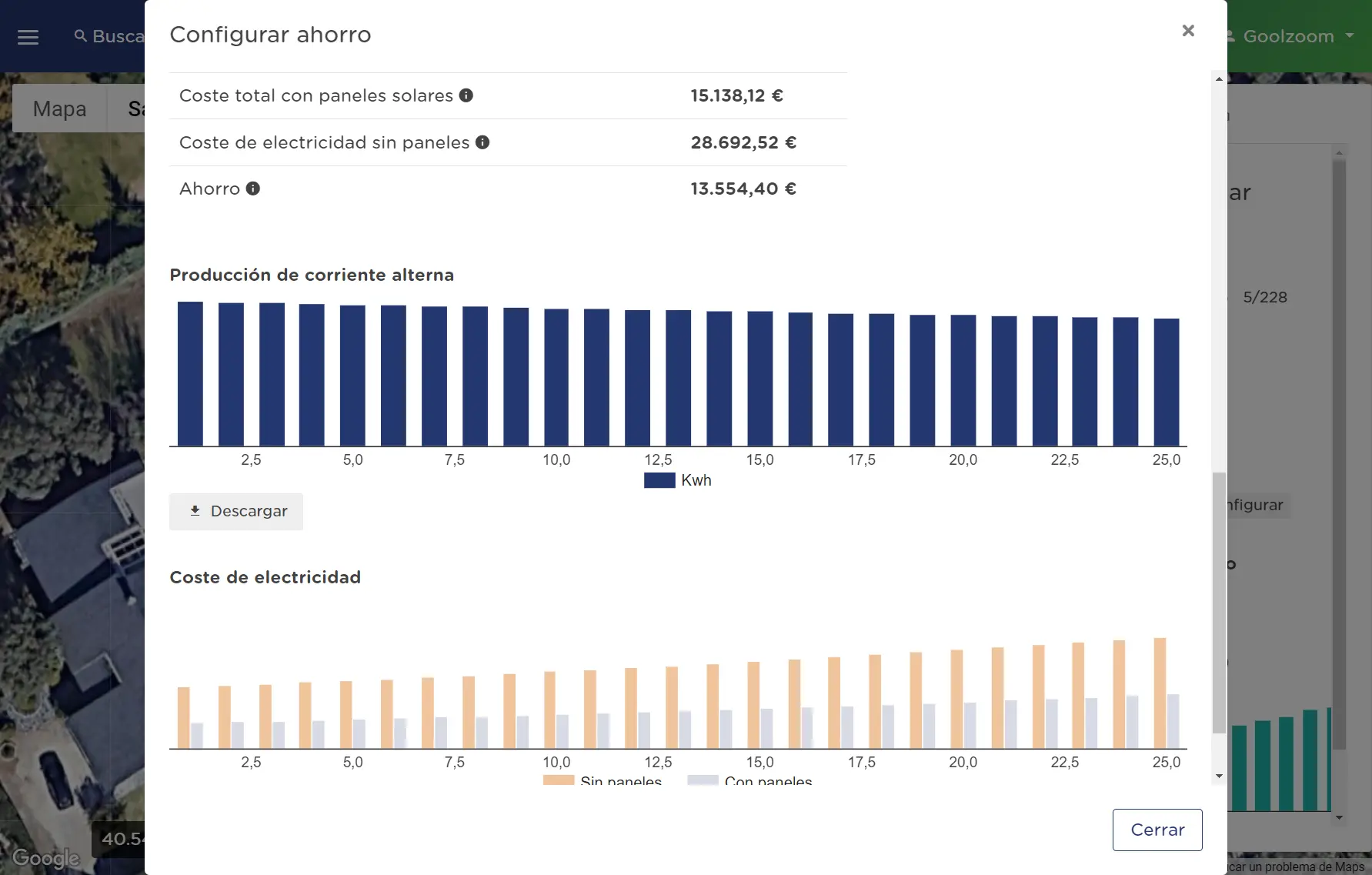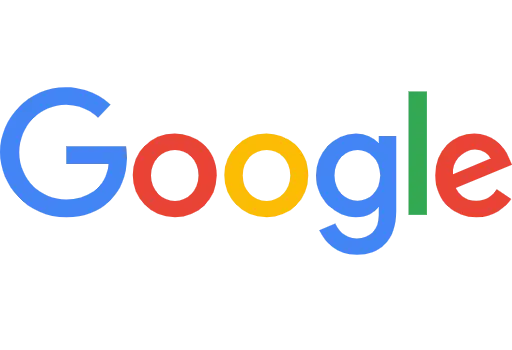 Calculations for 320 million buildings
Google has taken into account various parameters, such as location, roof shape, presence of trees, shadows, and weather conditions, to make calculations with astonishing accuracy.
Try it for 15 days for free
Full access. No credit card required. Cancel at any time.
---
Start free trial
+1,500 tests initiated in the last week