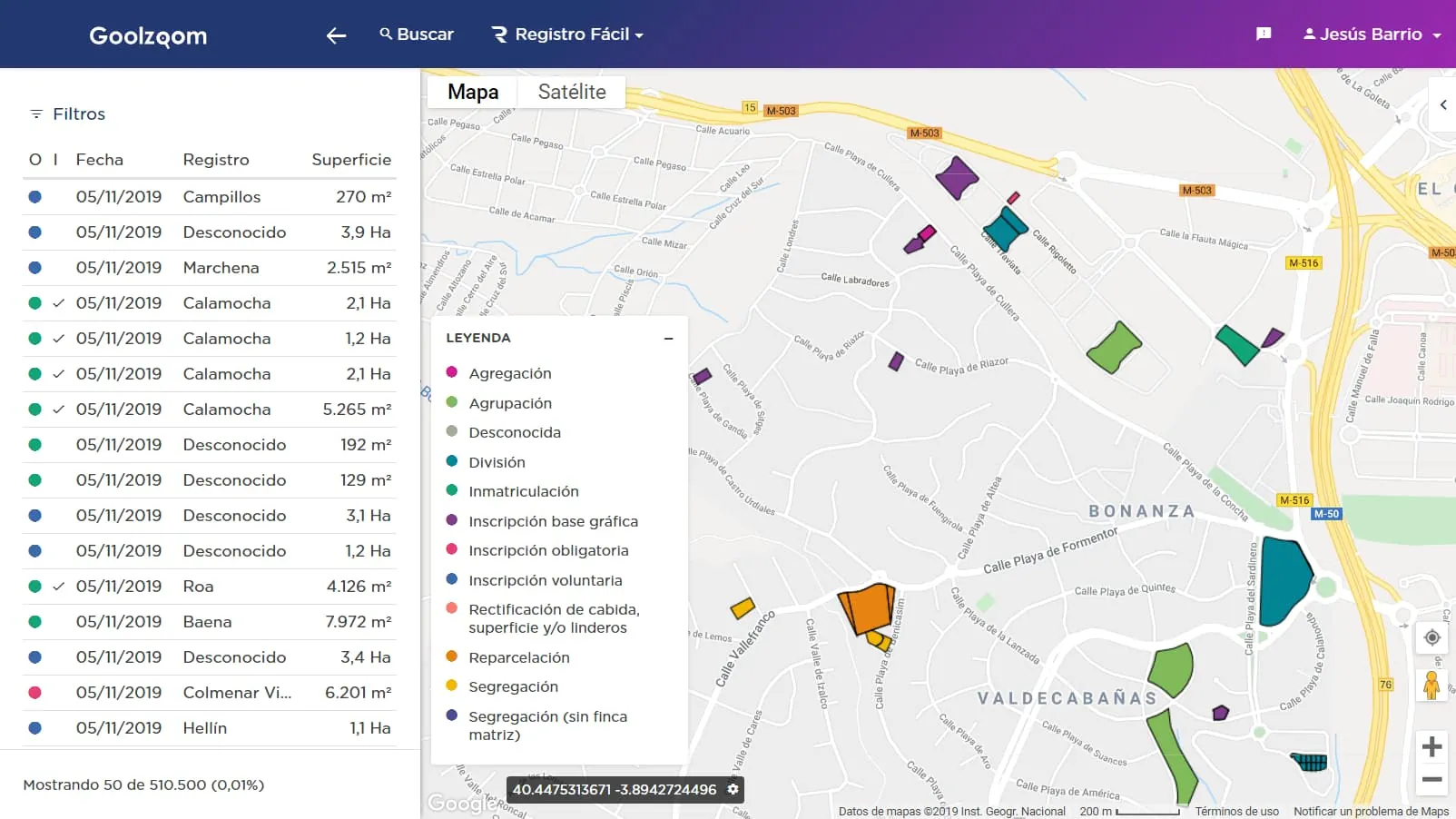 The first tool to display data from Land Registry
Now consulting registry information is as easy as clicking.
Filter items
By date, municipality, registration, operation and area, etc.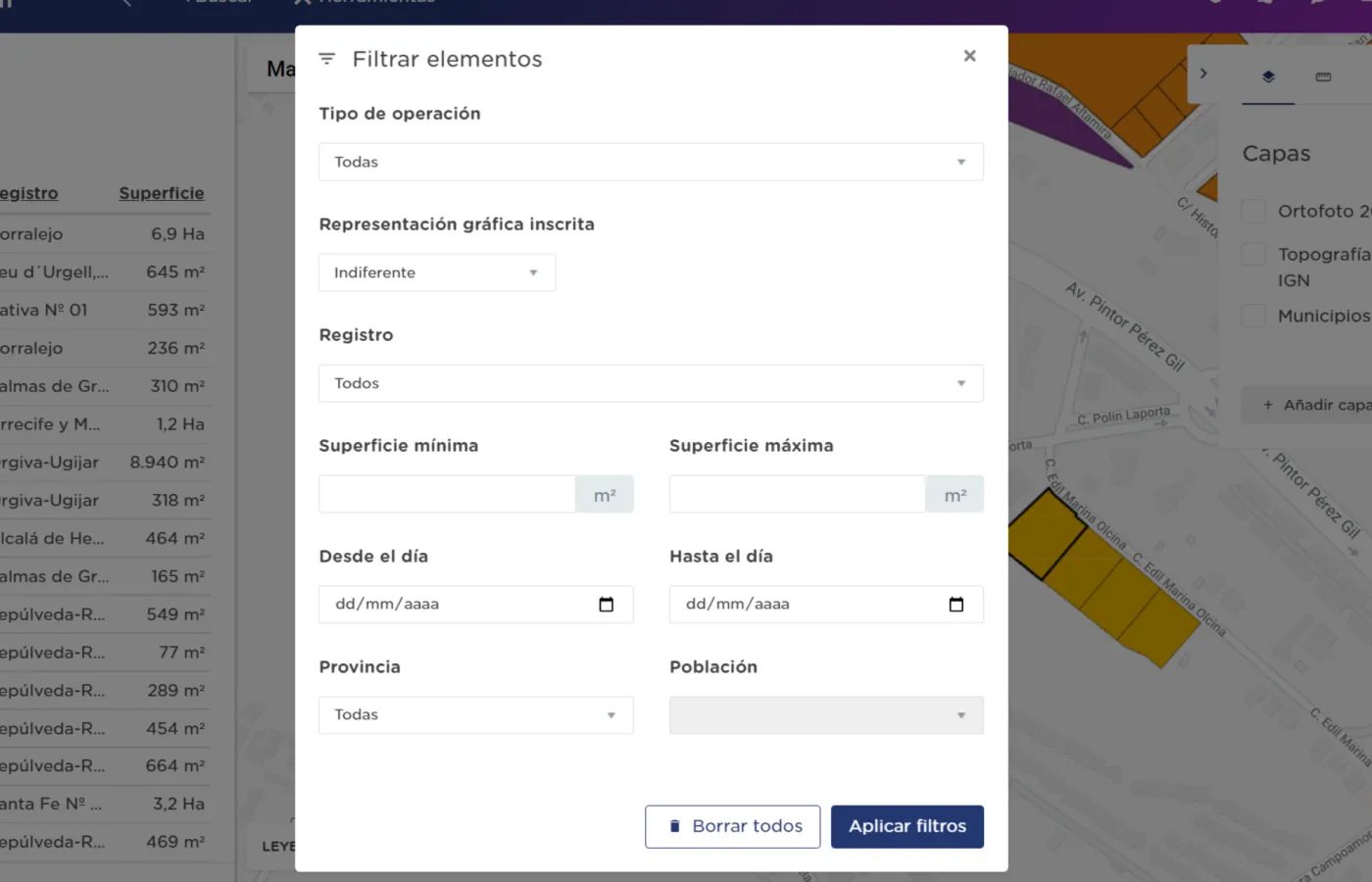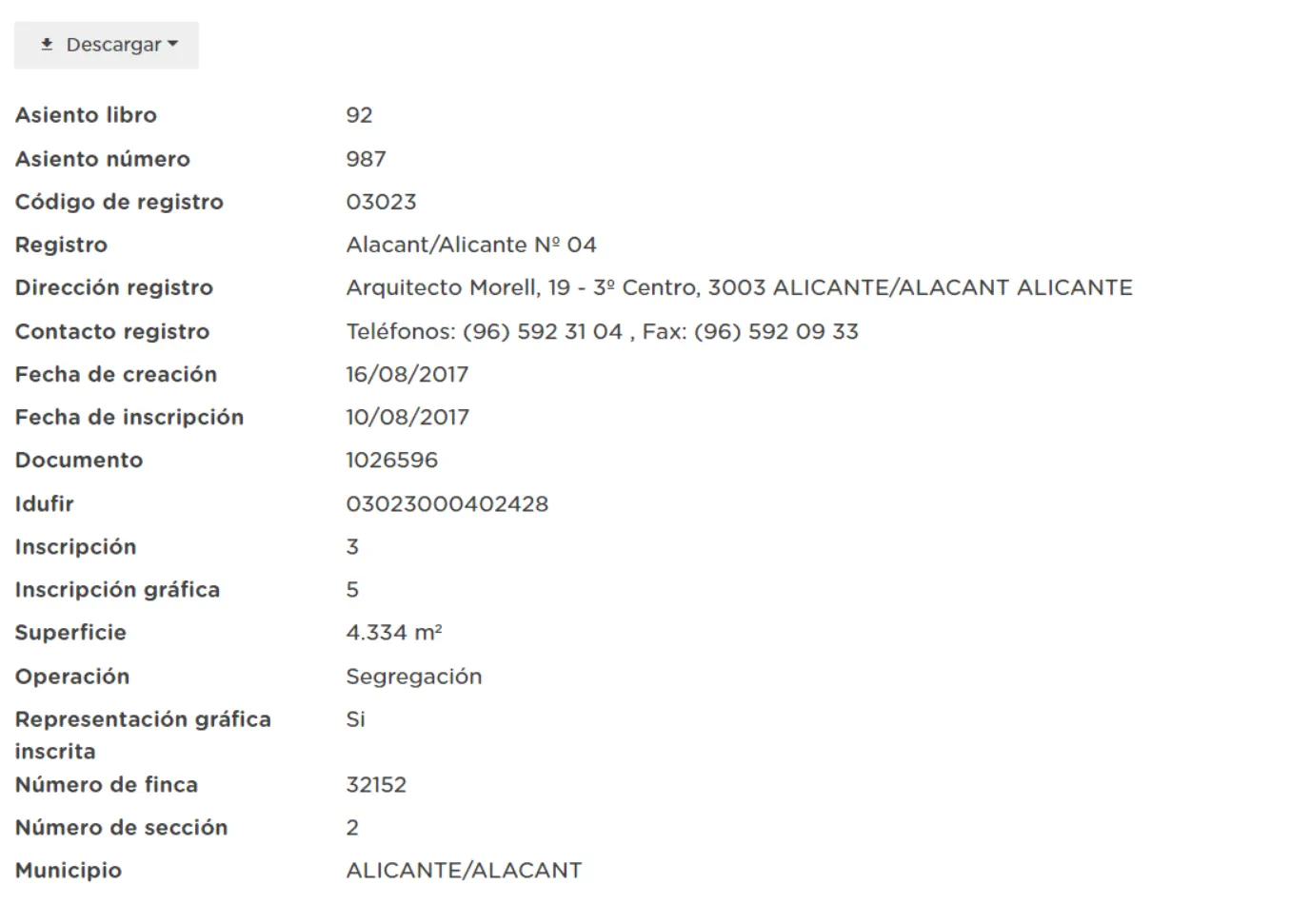 Download data
Geometry and alphanumeric data in different formats.
Add other maps
Add other cadastre maps, orthophotos, topography, etc.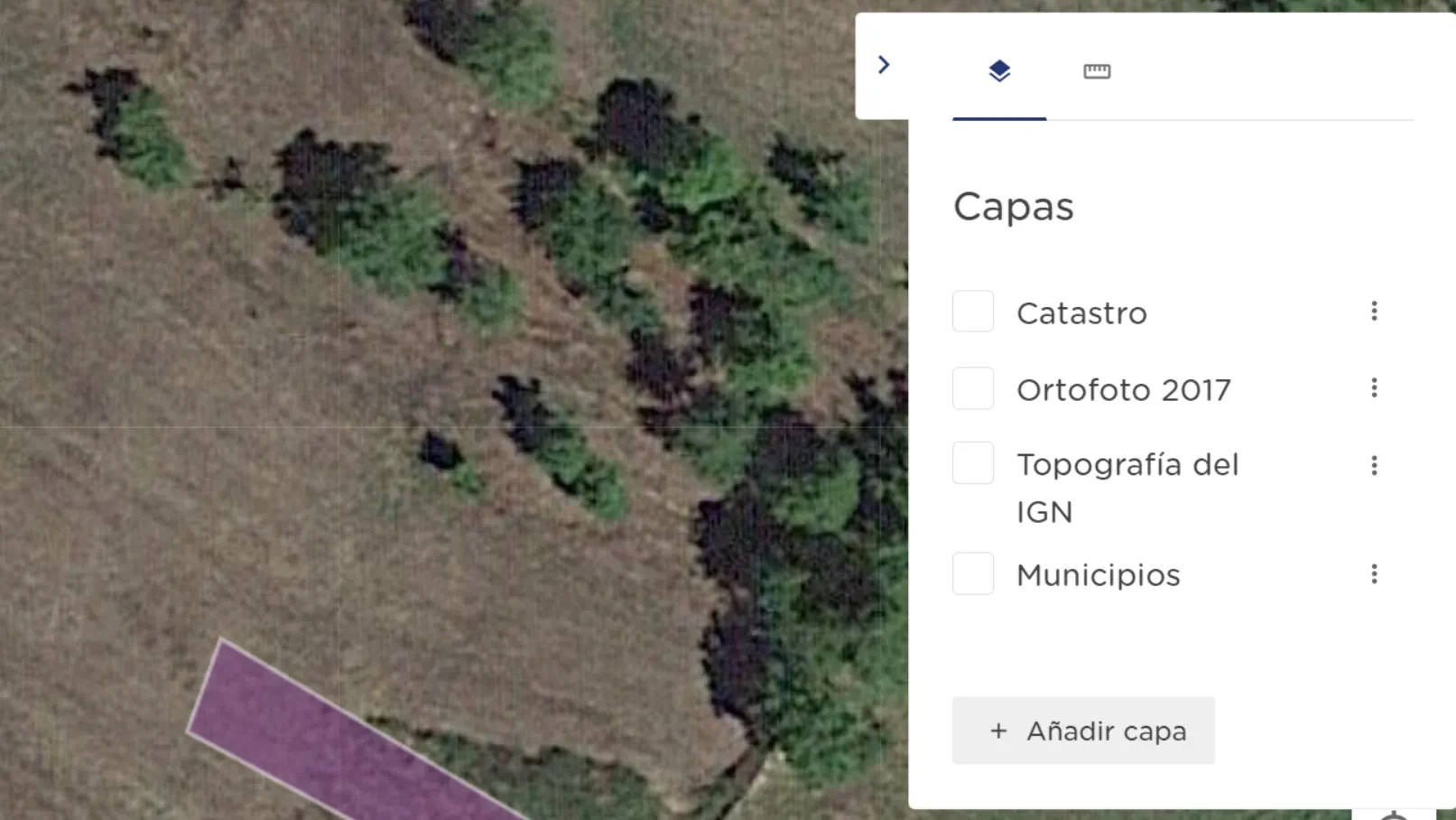 Try it for 15 days for free
Full access. No credit card required. Cancel at any time.
---
Start free trial
+1,500 tests initiated in the last week